Sports Physiotherapy

/ Sports

Rehabilitation
Sports physiotherapy specialises in the treatment, rehabilitation and further prevention of injuries and complaints sustained during sporting activities. Sports injuries differ from everyday injuries due to the greater stress put on muscles, joints and bones through participation in sports. The most common injuries associated with sports include ligament sprains, strains, tears, joint injuries and overuse injuries. Our sports physiotherapists will assess and treat the cause of your injury allowing you to build the necessary strength, mobility, balance and coordination required to return to your sport pain free and to help prevent further injury. Our sports physiotherapists can help: reduce pain, managing scar tissue formation, speed your healing time, and prevent further injuries. They have expert knowledge & skills in sports physio with high standards of clinical expertise & experience.
What to expect?? You can expect a fully comprehensive Sports Rehabilitation service with extra services from Dietitians, Exercise Physiology and DEXA scanning. We cater for high end athletes, to weekend warriors! No mater what sport you play, and what level, we have a sports rehab program we believe is second to none on Sydney's Northern Beaches.
We have all the rehabilitation equipment needed to be able to do any style of program that works for you. We also have a clinic in Fitness First Mona Vale to allow use of a state of the art commercial gym with all our patients if needed. You do not have to be a member and you do not have to attend Fitness First for your sessions if you choose not to, our 84 Barrenjoey Road clinic is fully equipped for any sporting injury from any sporting code.
Sports Rehab

Experience
All of our therapists have had extensive experience with sporting teams ranging from school sporting teams, all the way up to the Manly Sea Eagles. Whats different about our clinic is the style of Sports Physiotherapy we offer. Most clinics lack the equipment, space and know how to fully rehabilitate a sporting injury. The main difference between a sports injury and someone who doesn't play sports, is that you need to be ready and completely rehabilitated, back to a level of high performance, specific to your sport. Due to our involvement with high level sporting teams, we understand the time constraints, and most importantly the different techniques required to get you back into full form. Whats more is that all our therapists have a dual qualification in both the Physiotherapy field, and the Exercise Physiology field, which is an extra 4 and a half years full time degree, just in exercise prescription. A BIG difference.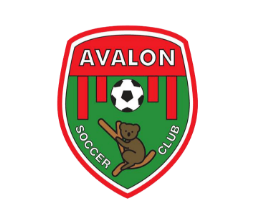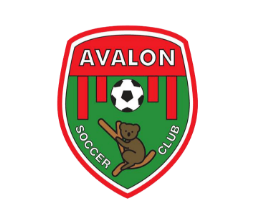 We have also been used for professional advice on The Biggest Loser 2017 and advisory roles such as the filming of Dr Chris Brown in a show on exercise and sports with humans and animals..
The latest equipment &

technology
We have state of the art equipment that will help you get on track. We also have Australia's most precise DEXA scanner to track your body composition if required. We encourage all our clients to conduct their rehab in their own time too. We don't insist you do all your rehab at our clinics like some sports clinics do. We can tailor an exercise program to suit you and the area you want to continue training in. Our aim is to teach you how to eventually take care of yourself and grow your knowledge. This is the sure fire way to success.
Weight

Management
At Holistic Physio Fitness we are a specialist weight management (loss or gain) clinic. This is also different to traditional sports physiotherapy practices. We are qualified and allowed to administer weight management strategies to maintain the correct weight of an athlete or sports person. This is important in times of rehabilitation which can throw out the normal weight of a sportsperson. Weight loss is not just about losing weight. Its about losing fat and retaining muscle. With DEXA scanning and professional programs, we target fat loss and help to retain as much lean tissue (muscle) as possible. On the other side, if you need to increase your weight, then we are equally qualified for that.
We can help you through an injury and

keep you fit?
Many sports bulletins comment on the high prevalence of injury when training without proper advice. This may be due to the lack of experience or inability to foresee a particular exercise that may cause injury.
Holistic Physio Fitness team members are highly trained dual qualified therapists. Therefore we are more capable of preventing injury whilst rehabilitating you, and fully qualified to manage injury should it occur.
Come and try it, we believe our standards are second to none.
Health Fund

Rebates
Where applicable you can use your private health for our services. Whats even better is that your trainer is dual qualified meaning you may be eligible to claim on two separate services (Physiotherapy AND Exercise Physiology). An already affordable service becomes even more affordable. Some funds even cover the whole cost!*
HEALTH FUND REBATES AVAILABLE for eligible conditions (*where applicable).
*Rebates vary between funds. Please check your Physiotherapy and Exercise Physiology coverage. Coverage will only be provided for eligible conditions under Physiotherapy and Exercise Physiology respectively. Eligibility will be at the discretion of your therapist.